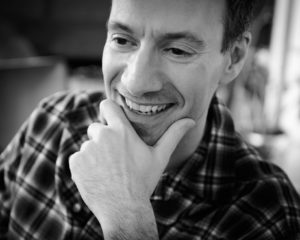 I decided it was time to update my photo on the website as the one I had was a few years old. My brother Bob took this photo as well as a couple more, which you can check out at ABOUT SPERANZA and at my BIO.
This certainly is NOT the face I have when I'm writing a first draft or re-writing the next draft or when sending out for script coverage notes and asking trusted friends to read your script, receiving back various opposing opinions. If I were to take a picture of that Romeo…he would look very different. Intense. Eyes wide – unflinching. Body ridged. I could go on….
I've been thinking lately about whether someone is an IF person or a WHEN person.  If-ers and when-ers share something in common – they both have to wait. There is a period of waiting when you say "if it happens" as well as when you say, "when it happens".   So if you are both waiting, why not wait in hope. Yes, it's true, "it" may not happen…but you don't know that – none of us do.   I think people become if-ers because oftentimes it is a shield to protect us from disappointment. However, if you operate in that mindset, you could be setting yourself up to fail, to not strive as hard, to sacrifice less because it may hurt too much "if" it does not happen.
When-ers are those who say the glass is half full.  If-ers – half empty. I like to live in hope. I'd like to believe the best is possible. I like to be ALL IN. Don't fear it. Embrace it. Pursue it in the best way you know how. There's nothing wrong with a little doubt, just don't let dread take over.
I'm currently re-writing a draft (the 6th one), of my screenplay The Living Water. I have sent away for 3 different critiques on this script. I've had a couple people read this latest draft and I've received lots of feedback. I'm now stepping back from the script, as I need a break to absorb what I will do next. Writing is a process, which is time consuming and usually does not involve quick fixes. Even the littlest of edits can become a problem in the big picture.
Speaking of the big picture, I'm also digging back into my play Animal for the umpteenth time. I decided to make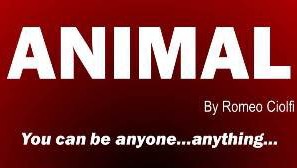 a somewhat drastic change in this new draft, which basically eliminates one character (the psychiatrist) and two scenes. After meeting my dramaturgy Jane Miller, who has been with the project since its conception, we both felt it was time to take it to another level. And the reason I'm doing this is because I believe in this script/story/characters.   I believe the public needs to see this play. It is not a question of IF they see it, but WHEN.