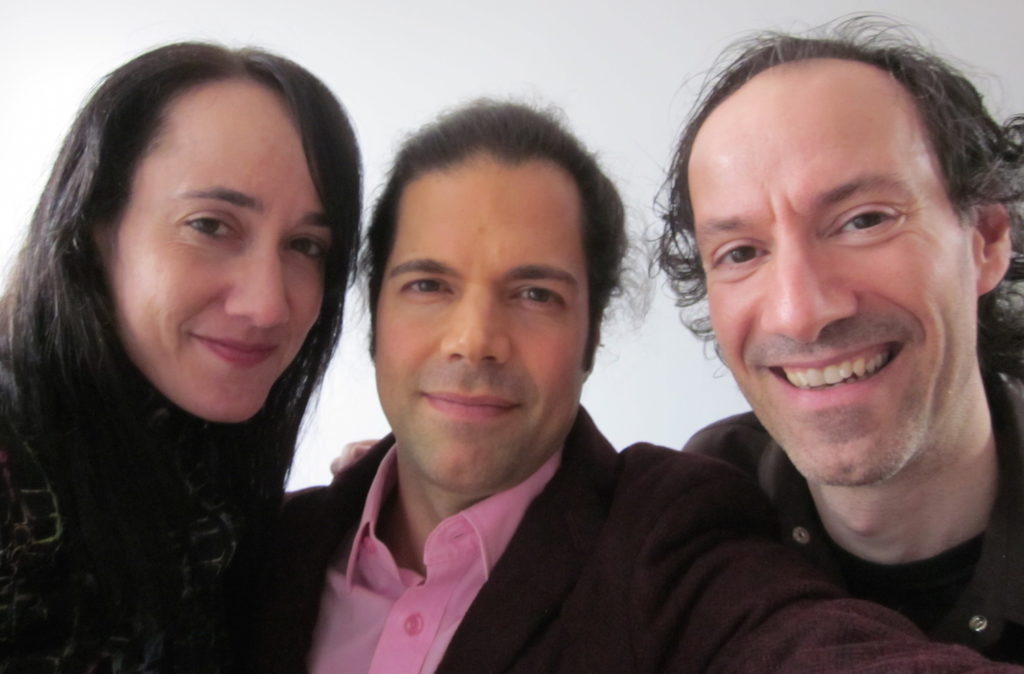 In my screenplays and plays, the role of family is prominent in the stories I choose to tell.   Above are two members of my family.   Many of you know (through this website), have met, are an acquaintance of or have worked with my sister Lisa.  The fella between us is Lisa's husband/my brother-in-law Rikk (that's not misspelled) Scapillato.  He's actually from our high school and reconnected with me via Facebook back in 2009.  We met up and then he came to see my sister in a play at the Stone Church (2010 Easter production CLOSE) and the rest, as they say, is history.  It's actually quite a sweet story as I saw their friendship blossom to something more.  It would definitely make for a sweet film…maybe one day I'll write it.
Writers are observers and keen listeners.  Recently I was at a party with several married couples (all with kids) and I took in all their trials and tribulations of raising a family, work stresses, and the challenge of married life.  The talk revolved around family.  Most things do.  And family is not always blood, but often it's someone who is close to you.   In my scripts, family, in all its forms, often takes center stage.  Just look at the last two screenplays I wrote this past summer.
BREAK AWAY – When demons from his past come back to haunt an artistic father, his life-long struggle with mental illness resurfaces and throws his family into turmoil, threatening his son's burgeoning hockey career.
LET IT SHINE – A sprawling tale of love, faith and sacrifice that spans years in the life of one family as seen through the eyes of its youngest member – a precocious child whose extraordinary bond with her unpredictable, compassionate older brother teaches her that in order to stand out, one must not be afraid to shine.
Both Break Away and Let It Shine have been entered into separate competitions.   Break Away competes in The Daryl Duke
Prize – a $25, 000 Canadian Fellowship.   Let It Shine has been submitted (along with The Great Surrender), to The Kairos Pro-Prize in Screenwriting.   Both results will not be known until the New Year.   I sent my screenplay The Living Water out to 6 different places over this past year and none managed to get past the quarter-finals.  So, it's back to the drawing board with more rewrites for that script.
BREAKING NEWS!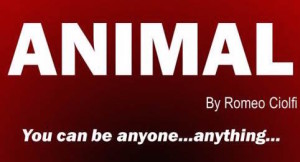 My play Animal (about a troubled family) has been accepted at the Alumnae Theatre's New Ideas Festival.  Animal will receive a staged reading in March.  The Festival runs short plays over a 3 week period and on weekends full-length plays are given staged readings.  Animal is one of 3 plays receiving a full reading.   The Festival has a total of 15 plays that were selected out of 250 plays submitted.   The Alumnae sets up writers with directors (after each writer interviews their pool of directors) and auditions for actors take place in January.  More details to come…
Animal is a play that I've been working on for some time and it also deals with the often fragile bonds of family.  Here's a short synopsis:
Raina Shepherd, a mentally unstable woman, has lost her grip on reality following a recent tragedy. When her brother Daniel and son Griffin come to her aid, what unfolds is a number of searing revelations from their collective pasts that rock this already fragmented family to the breaking point.

Finally, I leave you with this quote from Maya Angelou whose words have inspired millions…