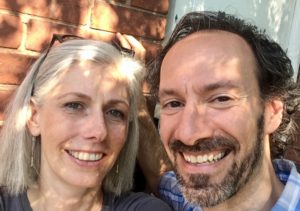 Meet Jane Miller. I've mentioned her a couple times on my blogs. We're working on my play Animal. Animal has been in development since (gulp) 2008. But let's be clear. There were lots of times where I set the play aside and worked on many other projects. Since 2008, Animal has been through about 7 drafts. It's finally at the point where it feels ready for the stage. Animal is a play about mental illness and offers 4 actors the chance to play complex, conflicted individuals struggling to make sense of the life they have.
I can't remember the day I met Jane (and her husband Richard), but I think it was around 2002 when I saw Richard perform in a play called 2000 Candles and it was through that I met his wife. Jane directed my play BLUE back in 2008 and Richard was in the cast. It was a joyful experience to stage BLUE and Jane was a wonderful collaborator who has an instinctual sense of what works and what doesn't work in a script or on stage.
Joy is on my mind today. Joy in your relationships, in your work, in your hobbies, in your home, in your life. Jane is joy.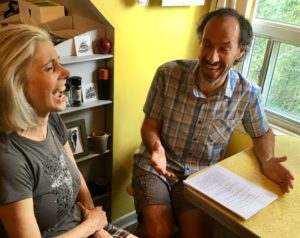 She has an abundance of energy; feisty, yet sweet and always filled with great conversation and laughter.  Whenever we get together, it's not always fun and games – the business of creating and re-writing has its challenges and disagreements arise. However, respect is most important and I have the utmost for Jane. Even when I disagree about a certain line or character or plot point, etc… I do my best to keep myself open and usually end up coming around (pride can get in the way of your best work).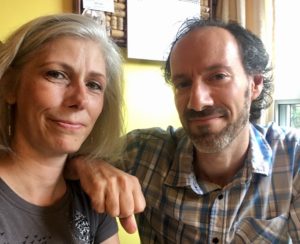 Lately, I've been struggling with the concept of joy and feeling antsy about writing because of the awful fear of writing something that is not worthy of excellence. Starting a new script or a re-write is the worst fear for a writer – it can be so over- whelming. This fear applies to anything new you start in life (a job, a relationship, building a house, the list goes on and on).
When I used to act, that moment just before I stepped on stage was frightening and yet exhilarating at the same time. But once I was on stage and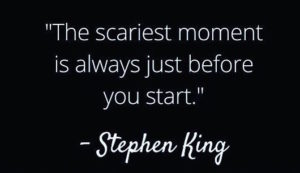 began moving and speaking dialogue, it got easier – the initial fear subsided. Starting a script is like that too. It gets easier once you attack those first few pages. I try not to edit myself and just, go, go go.
It's so important in this journey to remember the joy in your life. I've just spent the last 6 weeks mapping out a new screenplay and I'm about to start writing the actual script. Yes I'm scared, but I'm looking forward to where this journey takes me and I hope to experience those moments of pure joy in the writing process.   Look what film director Ava Duvernay says of work and joy: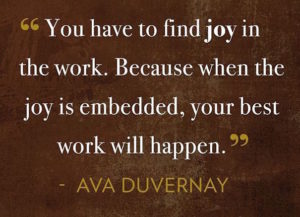 Wherever you find yourself today, I hope you are able to embrace some joy. Maybe Stephen King can inspire you with his words: