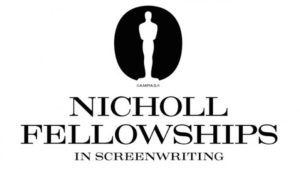 The Nicholl Fellowships in Screenwriting is a screenwriting prize that awards 5 writers each a fellowship of $35, 000.  It is the most sought after and prestigious award for screenwriters and is run by The Academy of Motion Picture Arts and Sciences (the same folks who bring you the Oscars).   Over the years I have entered countless screenplays (and re-writes), never able to crack the quarterfinals.   This year I entered my screenplay The Living Water and it will be competing with over 7000 entries, making the odds of even placing in the quarterfinals very slim. Nicholl has about 350 scripts that make the quarters – that's a 5% chance a writer has of making the first cut. The odds are daunting which is why it is extremely competitive.
The Living Water is a script I've worked on for over a year now. In that time, I've had 3 professional critiques and a handful of trusted friends read it. It has gone through, since its conception, about 7 drafts. This past Monday, feeling fairly confident, I sent The Living Water off to the Nicholl Fellowships, hoping this year I'll crack the quarters.
Writers must stay true to themselves when taking notes from others and considering re-writes on their work.   But it's also a writer's job to listen to criticism and be open to making changes.   The last draft of this script was difficult to write (in fact most re-writes are). I really felt the previous draft was solid. And then when I shared it with some friends, it became obvious that the script needed more work. It devastated me, mostly because I was tired and did not want to dive back in. I did not know if I had it in me to write yet another draft.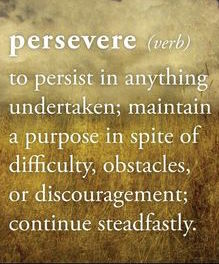 But after I dealt with my initial pitying feelings (and procrastination) I picked myself up, and pressed forward with as much perseverance I could muster. I was able to incorporate much of the varying opinions I heard (even some opinions which I did not necessarily agree with). I kept an open mind. The challenge was worth it because this last re-write is the best draft yet. Perseverance paid off.   Sometimes we don't persevere out of stubborn pride NOT because we're not capable of the work.   Everyone is capable if they set their mind to it, if they're willing to climb that mountain yet again.  The ones who succeed – persevere. The ones who fail – stop.
I hope I place in Nicholl this year, but regardless of the result, the process of continuing to create, re-write and discover what I'm made of is where true strength lies. A quote I found on Quotefancy from author Jim Watkins, sums up the idea of perseverance: