Main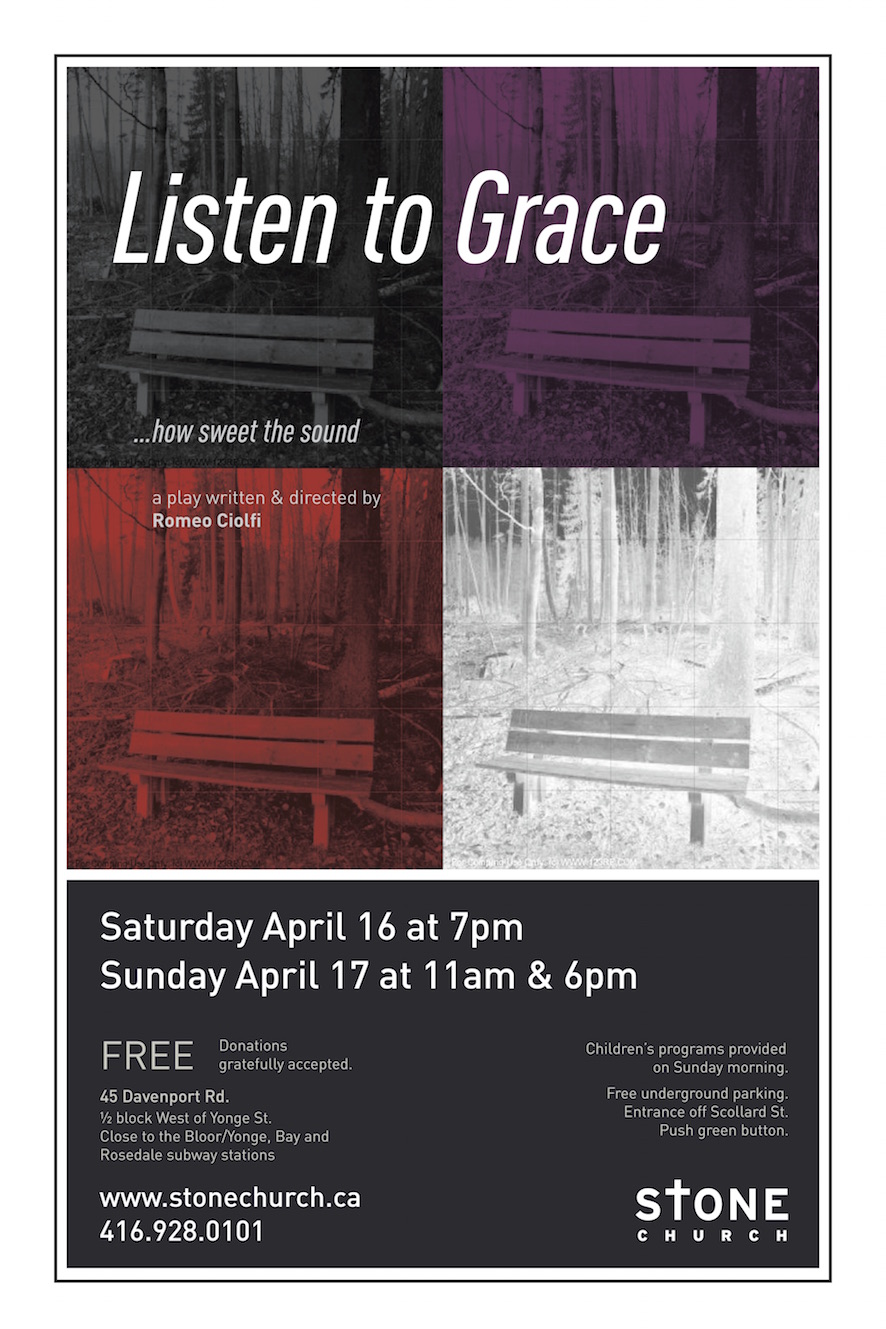 Synopsis
When a step-father tries to control how his family navigates their way through the heroic death of the eldest sibling – a son, who had been estranged from the family for many years – this step-father is met with a great deal of scorn and resentment.   As the family comes to grips with their loss, they learn about the struggles this son had, the people he saved and the ultimate sacrifice he made.  Listen to Grace takes that old hymn and explores "how sweet the sound" is when forgiveness and mercy are eventually embraced and life is transformed through a gentle voice.
At the Stone Church – April 2011
Cast & Creative
Cast and Creative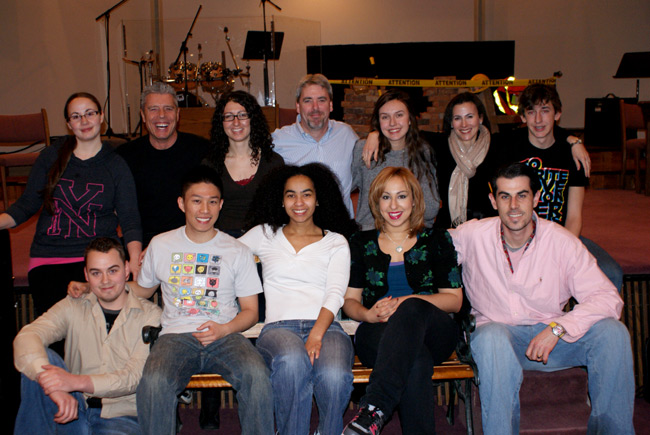 From Left to Right Top Row: Amanda Mckay, Randy Blimkie, Lina Balsamo, Scott Mackinnon Lauren Clarke, Cecilia Williams, Jonathan Dell Front Row: Tim Mckay, Brian Yee, Marjorie Poliquin, Maureen Rezkalla, Joe McAvity
Jonas Hunt……………Scott Mackinnon
Gloria Thorngood…….Lina Balsamo
Willie Thorngood……..Tim Mckay
Florence Thorngood…..Maureen Rezkalla
Cooper Thorngood……Jonathan Dell
Jackson Thorngood……Joe McAvity
Rose……………………..Amanda Mckay
April……………………..Lauren Clarke
Lester…………………….Brian Yee
Tommy……………….….Randy Blimkie
Veda Skyler……………..Marjorie Poliquin
Ariel Redmen………..…Cecilia Williams
Written & Directed by Romeo Ciolfi
Stage Manager – Leslie Ann Walcott
Related Blog Entries
Related Blog Entries
Listen Up – On Tuesday I sat through my second to last rehearsal, watching Listen to Grace for the umpteenth time.
Remember the Magic – Dress rehearsal for Listen to Grace is a week away.
Raising the Stakes – Less than a month away and Listen to Grace opens. In the past couple of weeks, I've been working on acting.
The Writer's Life – For the past month, I have been deep into rehearsals for my new play Listen to Grace which will be performed on April 16, 17.
Semi's at Kairos – Listen to Grace is the name of my new play which officially begins rehearsals in less than a week.  The production will be performed on April 16 & 17 and has a cast of 12, many of whom I have not worked with before.