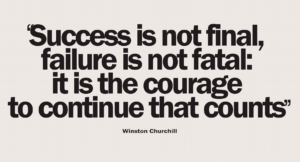 Courage. We all need it in our lives.   Some of us seem to naturally have it more than others (or at least to the naked eye it appears that way). When life doesn't give you what you want when YOU want it, we tend to lose our courage. Discouragement comes easily. And yet I would argue that it is in those times when you must dig deeper than you ever have and rise above the negative voices. It is in the disappointment and feeling like you are wandering in the wilderness that one's true character comes to the surface.   No matter how successful you are or how much money you have or how many friends you have on "social media"…all of us, at one point or another suffer from doubt…or the courage to continue.  Fight. Fight that urge to give in or give up.
Last month when I found out I was a finalist with 2 of my scripts in the Kairos Prize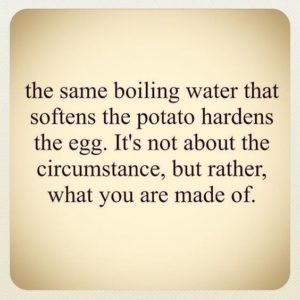 , I came away feeling inspired…and yet disappointed at the same time….because I didn't win the grand prize.    Everyone I've spoken to has been encouraging regarding my effort. But I would be lying to you if I didn't admit that the doubts can be crippling; that the direction and road I travel on sometimes feels like it is filled with many deep potholes.   Artistic expression can be such a subjective experience. In one contest, my script The Great Surrender places in the TOP 3 out of 600 (Page International Screenwriting Awards) and then does not make the TOP 200 (out of 900) in the recent Screen Craft Screenplay Competition.
If you are an artist (or in fact, whatever field you are in), tests will come your way to see what you are made of.   I just found out that my play Animal was not accepted in the Summerworks Theatre Festival – another pothole along the way. You must be continually willing to put yourself out there and navigate your way toward courage. Don't let yourself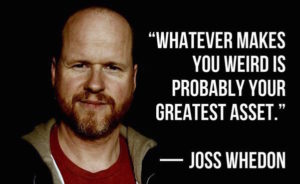 be defeated. For some of us that may mean a course correction… a revaluation, or a time to take risk. But listen to your heart. Listen to who you are because others may tell you what you should be doing but only you know what is right or true for you. Be yourself…and be the best of who you are. Don't be second best. We can all be better.  Strive.
So, my friends…wherever you find yourself today…carry on.   Look for the light at the end of the tunnel…just know they'll be many tunnels, many lights, many failures and successes (some bigger than others), but in the end what counts is to face your life with grace, purpose and courage.